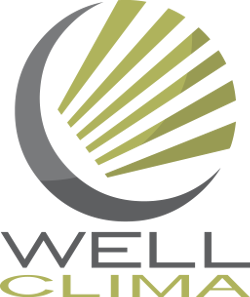 UNIVERSAL REMOTE CONTROLS FOR AIR CONDITIONING UNITS
A range of aesthetically pleasing products, functional and easy to use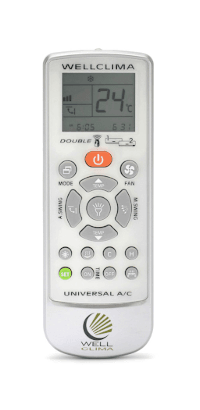 Wellclima Double
The double remote control, compatible with 99% of models on the market, can control two units – even from different brands – at the same time.
The energy-saving feature for hotels, camping sites and B&Bs, allows to set maximum and minimum temperature.
Led torch for night vision.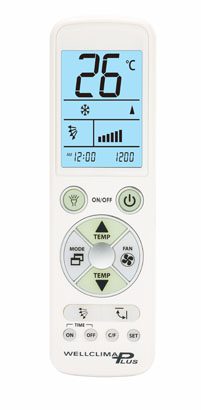 Wellclima Plus
the TOP among universal remote controls, quality materials and elegant finishes, the large display and keypad light up by pressing any button for easy viewing in the dark. Press the corresponding button to turn on the LED torch.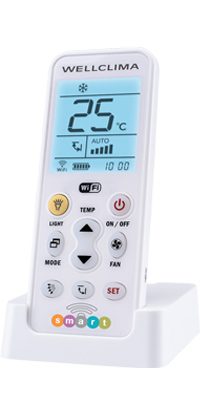 Wellclima Smart
It transforms the air conditioner into a smart device, inserted into the base it connects to the Wi-Fi network and allows you to switch it on or off remotely via your smartphone. The innovative solution that works with any air conditioner, even older generation models.
Find the code for your air conditioning unit's brand and enter it in manual mode...
... or let the remote control find the code for you.
"The unit turned on thanks to the automatic search, but it does not turn off"
"The remote control works, the unit comes on, but some controls are non-responsive"
"I cannot find the brand of my air conditioning"
"None of the codes for my brand work"
CONTACT US
for any technical or commercial queries